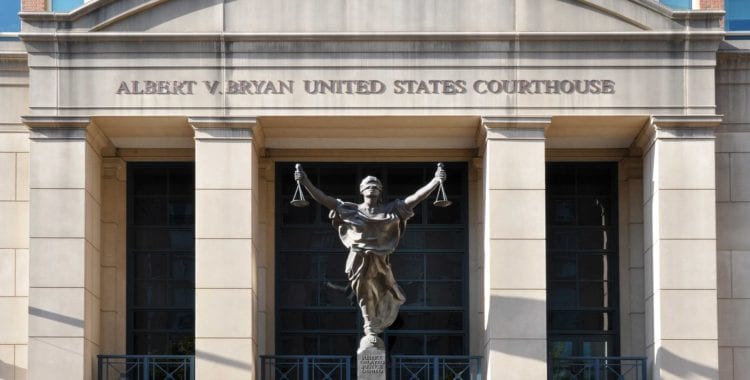 Federal Criminal Attorney False Statement and Firearms
A Federal Criminal Attorney at DSK argued for and obtained an excellent result for our client who faced five indictments and a maximum sentence of 25 years.  Our client was charged for their role in making false statements in order to purchase firearms for a prohibited person.
Straw Purchase of Firearm
In what is typically described as a "straw purchase," our client purchased firearms for someone that cannot legally possess a gun.  Another individual instructed our client what firearms to purchase. Then our client entered various gun stores in Virginia and purchased those firearms. While purchasing the firearms from these federally licensed gun stores, our client filled out a required federal form.  On the form, our client noted they were not purchasing the firearms for another person.  One of the gun stores reported that the purchases were suspicious. During a brief investigation, the ATF interviewed our client and executed a search warrant on their residence.  The ATF recovered numerous firearms and  charged our client with Conspiracy to Make False Statements in Connection with Firearms Transactions, in violation of 18 U.S.C. § 371 and four counts of Making False Statements to a Federal Firearms Licensee, in violation of 18 U.S.C. § 924(a)(1)(A).
Following lengthy negotiations with the Assistant U.S. Attorney, our client entered a guilty plea to one count of Making a False Statement to a Federal Firearms Licensee. As a result, we calculated that our client would face a Sentencing Guidelines range of 37 to 46 months.  This sentencing range was high because of the number and type of firearms. As an experienced Federal Criminal Attorney, we reduced the Sentencing Guidelines range to 24 to 30 months. During the sentencing hearing, we presented argument that this guideline range was still too high. It failed to consider our client's role in the offense and their personal circumstances. Ultimately, the judge sentenced our client to serve only 70 days in a local federal prison.
If you are charged with a federal crime, call DSK|Law and schedule a free consultation with an experienced federal criminal attorney.